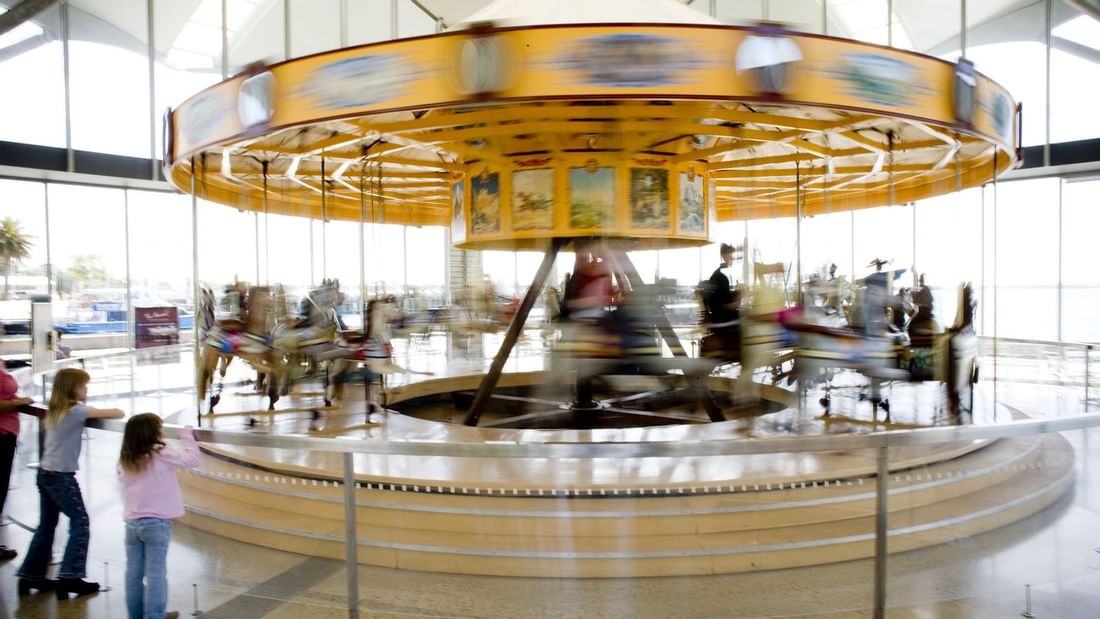 "Come and spend some magical time at the beautifully restored Carousel at the Geelong Waterfront.
The Carousel is an ideal accessible meeting place for the community, and we take pride in providing a memorable experience for all ages and abilities.
This has been made possible with improved access to the pavilion, the welcome installation of a mobility lift and recharge point. The mobility lift enables a wheelchair to go on the Carousel ride and was specially designed to respect and complement the history of the Carousel."